its been quite a while since I posted anything here but I have been making images, I have just been to busy to post anything here.
I have been making single page and hand stitched cyanotype image books and having a great time. they haven't been made with specifically cyanotype chemistry but I've added silver and wax and color. I've posted some of them my instagram feed, and others I've kept to myself.
here are a couple of things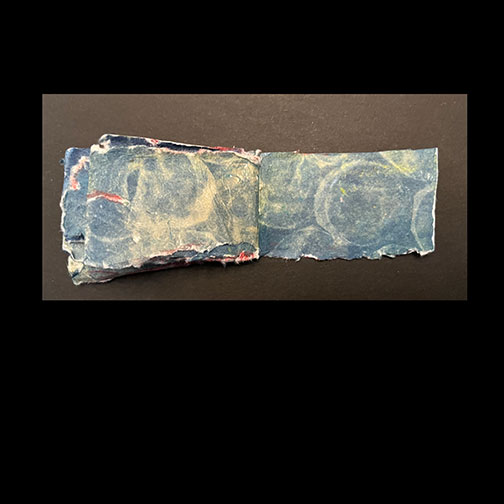 The first image took hours to make, I lay the blossom on the paper wet and left it in the sunlight for most of the day and part of the next day, the moon and stars helped expose it too.
The second image if from a series I am doing using things that are disposed to make images. This book has a variety of pages, every page is printed on. Color with graphite and wax and pigment were added, and it was stitched.
I have more pages and images I am working on